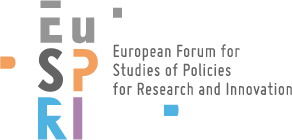 Rome, from 10 to 14 June, 2013
The Institute for Research on Firm and Growth (CERIS CNR), and the Institute For Research and Innovation in Society (IFRIS), on behalf of the European Forum for Studies of Policies for Research and Innovation (Eu-SPRI Forum), in collaboration with the European Network of Indicator Designers (ENID), organize the next EU-SPRI Summer School in Rome, from 10 to 14 June, 2013, on the theme Patterns of Transnational research in Europe and Beyond: Policies, Actors and Indicators.
You will find full information on the courses contents and on the conditions for participation in the enclosed announcement.
If you like to participate, you must send the enclosed application form, together with a CV, by electronic way to: e.primeri@ceris.cnr.it, before April 1st, 2013.